Has the time come to get your private water well tested? If you're selling your home or have been advised by the county to perform a well or water test, Anna's Certified Well Testing is prepared to help. We offer a complete scope of well testing services that includes: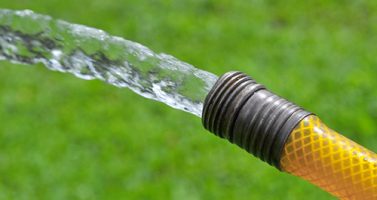 Water testing

We have the ability to provide comprehensive water quality testing in Spokane, WA. Our company works with a local lab to test for anything, including pathogens and microbes, pesticides, organic compounds, inorganic contaminants, volatile organic compounds (VOCs) and more. We'll give you a complete understanding of your well water quality.

Well testing

When you call on us for private well testing in Spokane, WA, you're going to get the complete package. That means testing everything from your pump to your well water and everything in between. We'll make sure the well is in proper condition and thoroughly safe for delivering potable water to your home.

Nitrate testing

We test specifically for nitrates in your well water, which may be the result of high ground concentrations or fertilizer contamination. Levels higher than 10 mg/L are considered harmful, with 5 mg/L being the benchmark. We test to make sure your water falls within proper levels.

Quality & quantity testing

A test often ordered by mortgage lenders before the sale of a property, we make sure the well is performing properly and delivering constant flow rates, while also performing water quality tests to ensure there aren't elevated levels of nitrate, bacteria or other hazardous contaminants.

Flow rate testing

Need to know the gallons per minute capacity of your well? We'll take a precise measurement when we start your pump, as well as one later on in the cycle to make sure they match up, ensuring your well is able to sustain a constant capacity.

Chlorinate & resample

If your well is found to have high levels of bacteria, nitrate or other contaminants, we perform chlorination services and offer resampling to make sure the problem has been corrected.

Most Commonly Requested Pricing:

4 Hour: Volume, Bacteria & Nitrate: $400+ tax or $450+ tax with next day rush on samples
4 Hour Volume Only: $325 + tax

Bacteria & Nitrate Samples Only:
$200+ tax
$250+ tax with next day rush on samples

Additional Contamination Testing Available Upon Request

Fairchild Air Force Base PFOS/PFOA: $300 Add on
Fairchild AFB PFOS/PFOA Sampling Areas
Need your well tested for another reason? Just let us know and we'll be happy to tailor our services around your needs. We can test for just about any compound (organic or inorganic) and will gladly advise you on the condition of your well water if anything arises.
Contact us today at 509-904-7883 for more information.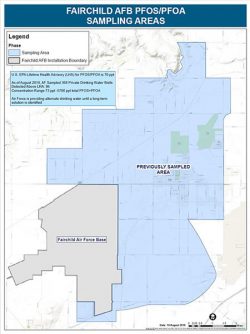 *Click on image for larger view